Health HQ is a Southport Medical Centre

95 Nerang St. Southport Gold Coast Qld 4215 - free parking underneath building
Family Medicine Doctors - Travel Medicine Doctors
General Practitioners or GPs who practice evidence based medicine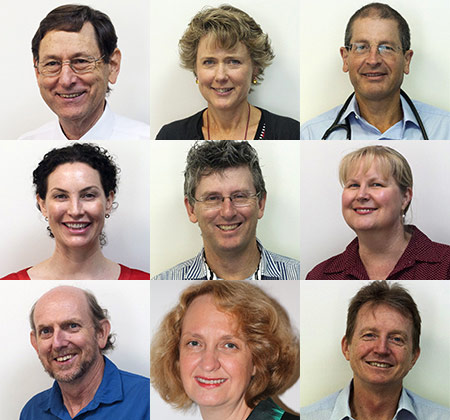 Do you want control of your Health?
What are your blood pressure levels?
How high are your cholesterol levels?
Do you know if you are overweight?
Answering these questions honestly may save your life!

To find out simply book an appointment now with one of our Health HQ GPs (General Practioners). They are highly trained and qualified doctors and will clearly tell you what your health risks are and how to minimise them.

If you are here about Health HQ's travel medicine practice please see our pages regarding travel vaccinations and other areas of our travel health services.
Health HQ Medical Practice background
Health HQ approaches the practice of medicine with an emphasis on quality medical care so our patient's know they are in the best hands possible when it comes to their health.

Health HQ was established by Dr Norman Hohl in January 1995. The clinic was opened to provide specialised travel medicine to residents of the Gold Coast. Now as other doctors have joined the growing practice our range of medical services has expanded.

We now offer comprehensive General Practice or GP services for the whole family. We also offer vasectomies and circumcisions for babies, boys and adult men.

Skin HQ is a department within Health HQ which offers full body skin checks using the latest technology. All of our skin doctors are Australian trained and have a master class in dermoscopy.
Skin HQ also offers photo dynamic therapy, IPL and laser skin repair treatments.
Travel doctor Southport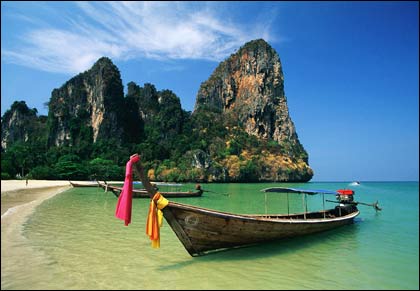 Health HQ provides travel doctor services as well as travel vaccinations and yellow fever vaccination.

Health HQ practice principal Dr Norman Hohl and long serving Health HQ GP Dr Simon Thatcher were the first doctors on the Gold Coast to hold the internationally recognised postgraduate Certificate in Travel Medicine CTM now updated to the Certificate in Travel Health CTH through the International Society of Travel Medicine.

Book online to see Dr Thatcher (bookings open in new window).

Our travel doctors have travelled extensively and Dr Hohl has worked in some of the most remote areas of the world and have a combined 34 years of medical practice specifically in travel medicine.
The Health HQ travel clinic was the first to be a government approved yellow fever vaccination clinic for the Gold Coast area.

Vaccinations are available all year round without delay and are given by our experienced nurses - considered amongst the kindest on the coast!

Read more about our travel health doctor services.
Our Mission
To provide the highest quality care and service using evidence based medicine to ensure the health of our patients.
Map showing location of Health HQ
Your Doctor Newsletter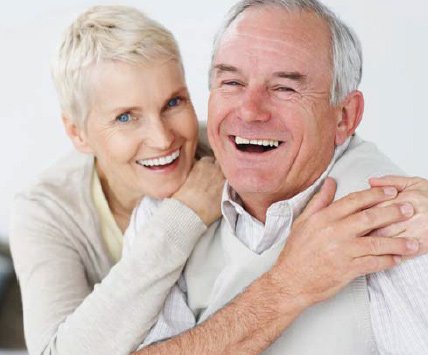 Our monthly newsletter is packed with useful information, please click the Month/Year links below to view the latest newsletter.
The newsletters are in PDF format so you may need the Adobe reader.

October 2016

New

includes:

• Study finds exercise is vital to preventing contracting ovarian cancer (34% less risk) AND exercisers have better survival rates after they contract ovarian cancer.
• Coffee in moderation is most likely moderately good for you - Yay!
• Lifestyle vs Genetics vs disease risk - genetics can be an overstated cause of disease if an unhealthy lifestyle is also present.
• Obesity affects immune function so lose weight if you are obese.
• Dr Norman Swan's article talks about the real dangers of being physically inactive and says we must exercise or die!

July 2016 includes:

• "Everything in moderation" is good - but what exactly is moderation?
• If you don't want Cataracts eat some more food containing Vitamin C.
• Watch out for added Salt in your diet, you will eat more which may contribute to your becoming obese.
• Is high athletic ability predestined in your genes? See the no brainer answer (yes) in this month's newsletter click above.
• Dr Norman Swan explains new infant feeding guidelines to prevent food allergy.
• Eat less charred food to reduce risk of T2 diabetes.

June 2016 includes:

• Latest research says Stretching is good for you but doesn't reduce your risk of injury
• Is a Vegan diet healthy? Mostly yes with some reservations
• If your child is a fussy eater read this article.
• Most people who think they are allergic to antibiotics aren't!
• Coconut oil? yes no & maybe.

May 2016 includes:

• Watch more TV and die early!
• More fibre in your diet may reduce your risk of breast cancer
• Is your child texting after lights out?
• Why women's survival rates after heart attack are lower than men's?
• Medical research reported in the main stream media may not be as accurate as the real thing, surprise surprise!

Mar 2016 includes:

• Research tries to find which single exercise is the best to lose weight.
• Getting adequate Vitamin D vs more risk of skin cancer? New research says to watch out for deficiency of Vitamin D in winter!
• Brain Training! It works!
• Watching horror movies can actually increase risk of developing a blood clot. The fear experienced watching a scary movie is real.

Feb 2016 includes:

• New research tells how to avoid Type 2 Diabetes.
• Childhood obesity rates are soaring, Fructose could be the reason.
• If you believe you are destined to be fat, you will be!
• Self-diagnosed Non-Coeliac Gluten sensitivity (NCGS) Is it a myth or a fact?

Jan 2016 includes:

• Watch out - We snack more than we realise!
• Portion distortion - the way food is presented really matters.
• What is "Absolute Risk?" - Find out more about your personal risk of dying and using that risk percentage to help you make decisions regarding your medication regime.
Also see the archive of the many issues of the 'Your Doctor' newsletter from 2015, 2014 & 2013, which also contain excellent health information across a broad range of important topics.