Health HQ is a Southport Medical Centre

95 Nerang St. Southport Gold Coast Qld 4215 - free parking underneath building
Family Medicine Doctors - Travel Medicine Doctors
General Practitioners or GPs who practice evidence based medicine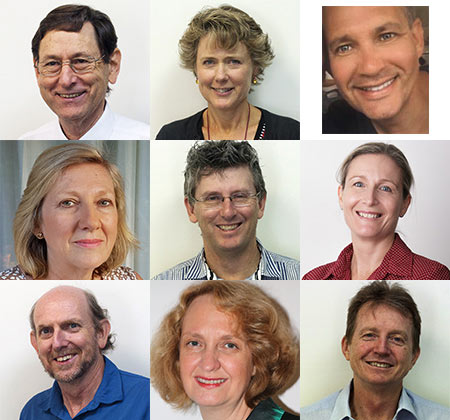 Do you want control of your Health?
What are your blood pressure levels?
How high are your cholesterol levels?
Do you know if you are overweight?
Answering these questions honestly may save your life!

To find out simply book an appointment now with one of our Health HQ GPs (General Practioners). They are highly trained and qualified doctors and will clearly tell you what your health risks are and how to minimise them.

If you are here about Health HQ's travel medicine practice please see our pages regarding travel vaccinations and other areas of our travel health services.
Health HQ Medical Practice background
Health HQ approaches the practice of medicine with an emphasis on quality medical care so our patient's know they are in the best hands possible when it comes to their health.

Health HQ was established by Dr Norman Hohl in January 1995. The clinic was opened to provide specialised travel medicine to residents of the Gold Coast. Now as other doctors have joined the growing practice our range of medical services has expanded.

We now offer comprehensive General Practice or GP services for the whole family.

Skin HQ is a department within Health HQ which offers full body skin checks using the latest technology. All of our skin doctors are Australian trained and have a master class in dermoscopy.
Skin HQ also offers photo dynamic therapy, IPL and laser skin repair treatments.
Travel doctor Southport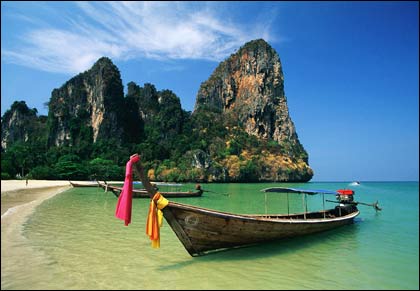 Health HQ provides travel doctor services as well as travel vaccinations and yellow fever vaccination.

Health HQ practice principal Dr Norman Hohl and long serving Health HQ GP Dr Simon Thatcher were the first doctors on the Gold Coast to hold the internationally recognised postgraduate Certificate in Travel Medicine CTM now updated to the Certificate in Travel Health CTH through the International Society of Travel Medicine.

Book online to see Dr Thatcher (bookings open in new window).

Our travel doctors have travelled extensively and Dr Hohl has worked in some of the most remote areas of the world and have a combined 34 years of medical practice specifically in travel medicine.
The Health HQ travel clinic was the first to be a government approved yellow fever vaccination clinic for the Gold Coast area.

Vaccinations are available all year round without delay and are given by our experienced nurses - considered amongst the kindest on the coast!

Read more about our travel health doctor services.
Our Mission
To provide the highest quality care and service using evidence based medicine to ensure the health of our patients.
Map showing location of Health HQ
Your Doctor Newsletter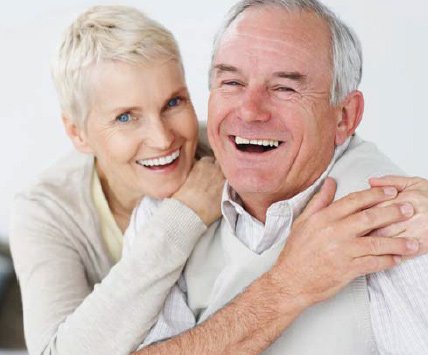 Our monthly newsletter is packed with useful information, please click the Month/Year links below to view the latest newsletter.
The newsletters are in PDF format so you may need the Adobe reader.

March 2018

New

includes:

• Gastric ballooning for Obesity. It is a revolution!
• About Colour blindness.
• Breathing technique for anxiety.
• Hypochondria or Illness anxiety disorder is unnecessary worry and can be treated.

• Chicken in Lemon and Garlic, easy healthy recipe to try.


Jan 2018 includes:

• Vitamin D is given to us by Sunshine but how much time is required in the sun?
• Great short list of easy life changes to be healthier.
• Breastfeeding reduces mother's risk of breast cancer.
• Chronic back pain improvement without drugs.


Dec 2017 includes:

• Nature deficency disorder is a condition resulting from not spending any time in a natural environment, the answer is to get amongst it!
• Drink more water! Health facts about water brought to you by the Aust. and NZ govts.
• Reduce your risk of bowel cancer.
• Is using sunscreen harmful to use? Yes. Oxybenzone is bad for our health and bad for the Great Barrier Reef!
Regarding sunscreen also watch out for the following:
*SPF above 50 *Retinyl palmitate *Aerosol spray and powder sunscreen *Oxybenzone *Added insect repellent

• Read about our bodies most amazing organ - the Liver and what it does to keep us healthy!
• Then prepare to be shocked by the news that the number one cause of acute liver failure is Paracetamol, especially for people who regularly drink alcohol.
Read more by clicking on the month (Dec 2017) above.

Also see the archive of the many issues of the 'Your Doctor' newsletter from 2017, 2016, 2015, 2014 & 2013, which also contain excellent health information across a broad range of important topics.